Wohoo it is finally here! The long waited for feature to Apply a site template to your SharePoint sites in Microsoft 365 This is how it works. Here is one of my team sites that is connected to the intranet hub site. It has no theme applied and it is using the Team site template: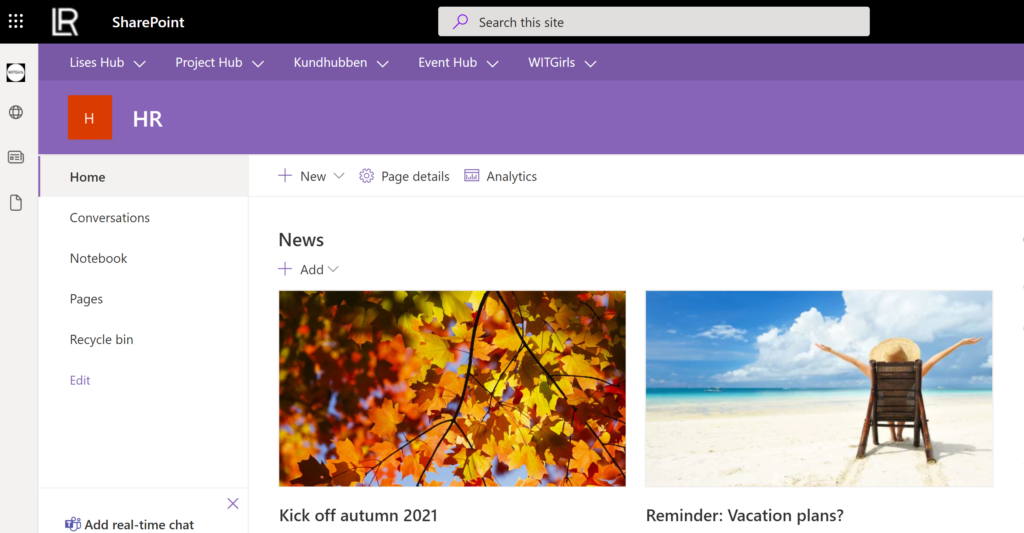 Where do I find the new "Apply a site template" setting?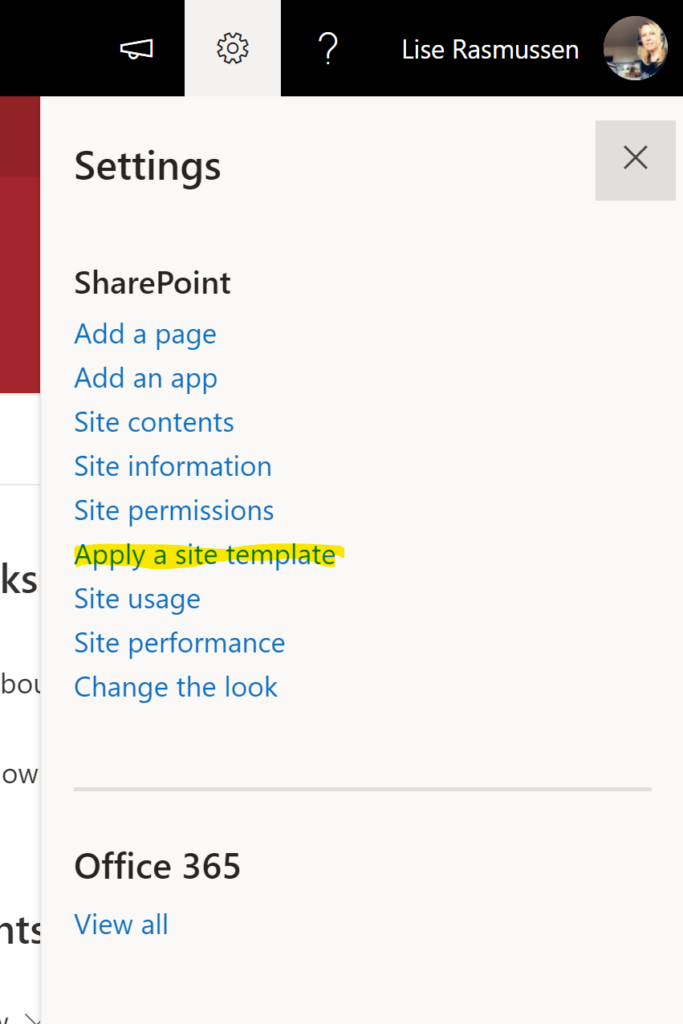 Open the settings panel and choose "Apply a site template"
Team site templates
A screen with templates opens up, and they are different depending on if it's a Team site or a Communication site you are on. I am using a Team site template for my HR site, so these templates showed up to choose between. You can add your own templates also, and they will be found on the "From your organization" tab:
I chose the "Training and development team" template for this example, even if the purpose is not totally correct but I just liked the design of that. You will come to a another screen that shows more details about the template you have chosen. NOTE: your existing content will NOT be overwritten.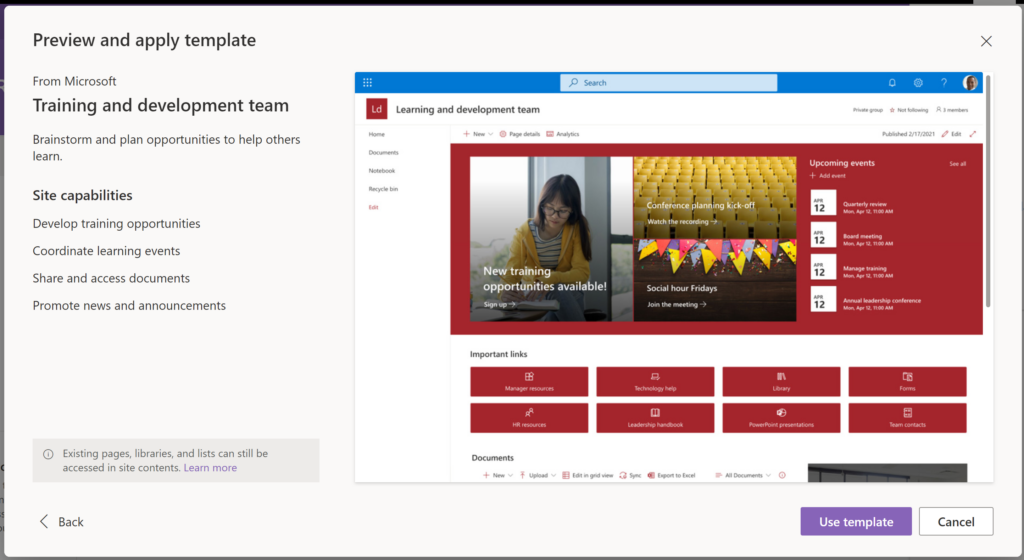 When you click on "Use template" a progress window will be shown: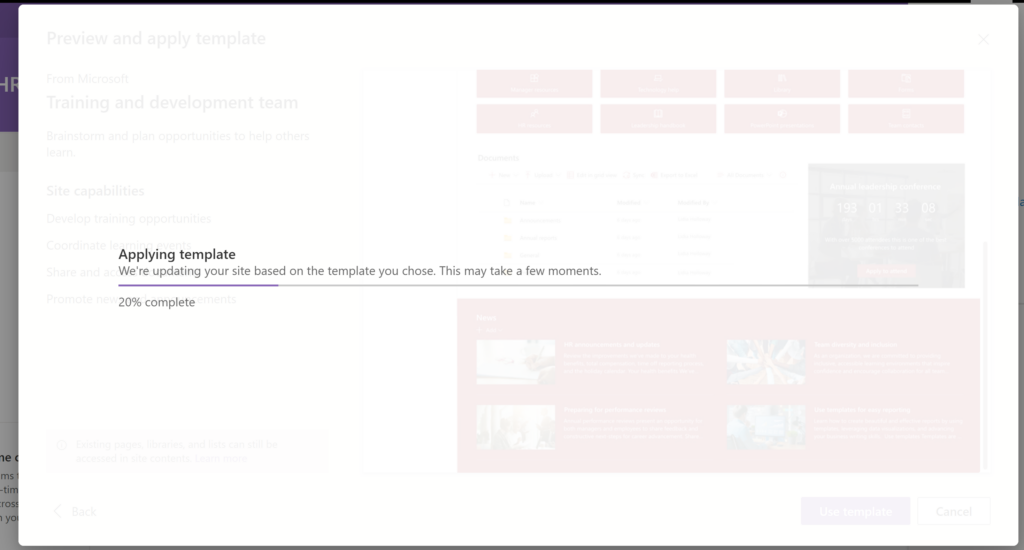 And this is the result. Now the content on the start page has been rearranged but note: your existing content will be displayed if you have any on the site. The news has been put in the bottom of the page. New libraries are added to the site. Note: You can of course change the page afterwards if you don't like the result: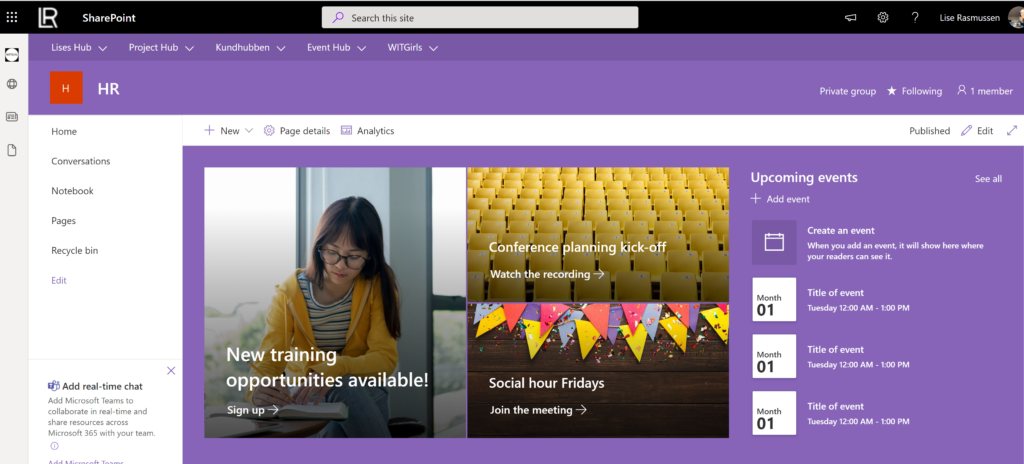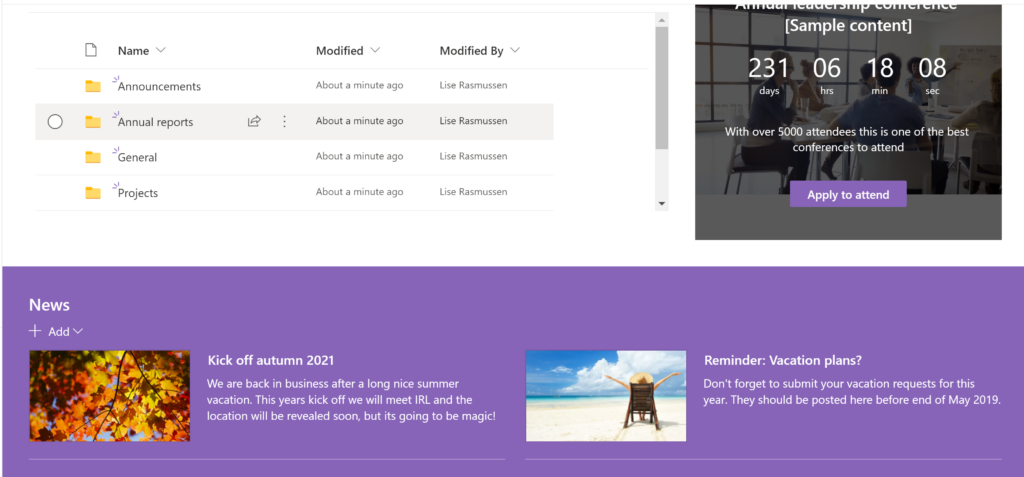 What if I want to undo my changes and go back to the default team site template?
Don't worry, you can do this, without having to make all the changes yourself, by going into the same "Apply a site template" again and choose the "Team collaboration" template. This will reset your site back to default: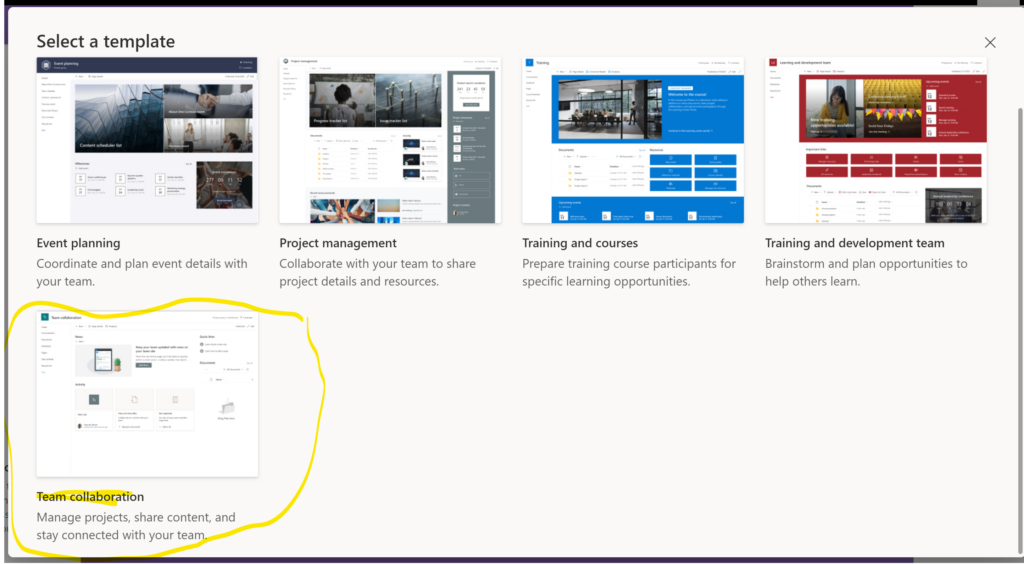 Now the site is back to default again. But note, the content that was added by the other template – like libraries or folders etc, will still remain on the site.: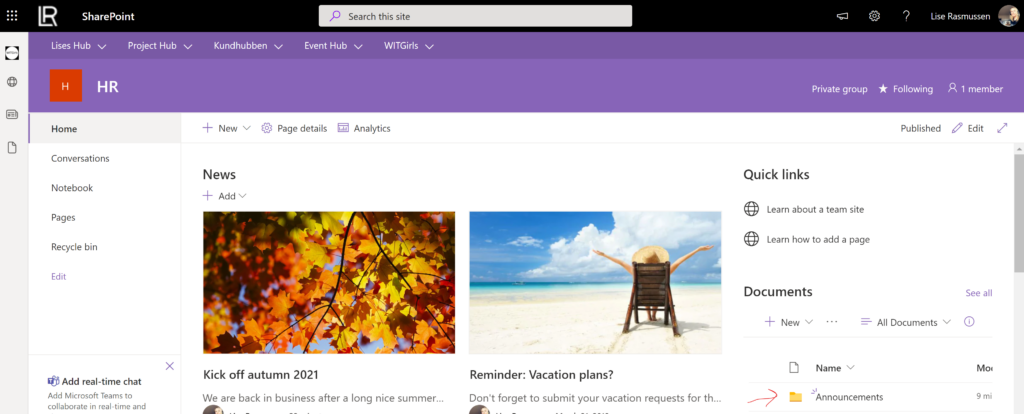 Communication site templates
If you have a site that is built on the Communication site template, then different template will show up on the "Select template" screen. They are a few more and look very nice I think: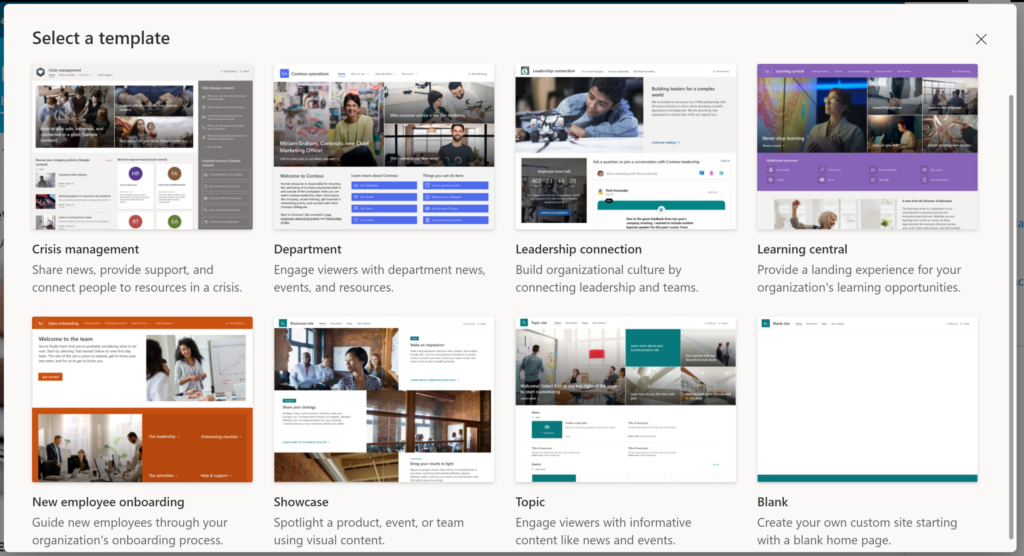 The next blog post will show how to add your own site templates so stay tuned
This blog is part of SharePoint Week. For more great content, click here
About the Author:
My name is Lise Rasmussen and I am the author of this blog. I have worked with SharePoint for more than 18 years now! Sometimes I love it and sometimes I end up in trouble… And those times are often documented here It's a constant learning curve working with this product and I always feel that there is so much more to learn. I believe that #SharingIsCaring and that's why I launched the WITGirls Podcast in 2017 (WIT stands for WomenInTech), where I share news and experiences from working as an IT consultant. Links to the listen: https://linktr.ee/Witgirls
I have worked with all versions of SharePoint since 2003 and of course recent years has had focus on SharePoint online. With Microsoft 365 you also learn to work with the other apps, like PowerApps, Power Automate, Teams and OneDrive to mention a few and also to keep up with all the new functions that Microsoft releases each and every day.
Reference:
Rasmussen, L. (2021). Apply a site template. Available at: https://sharepointbabe.com/2021/08/13/apply-a-site-template/[Accessed: 14th September 2021].