Amsterdam, one of the world's great cities, is known for its canals, historical attractions, collections of great art and distinctive colour and flavour of its old sections.
We have compiled a list of the top 10 things to do in Amsterdam. Check them out below and get planning.
1. The A'Dam Lookout
A'Dam Lookout is an observation deck with a panoramic view of Amsterdam. However it's not your ordinary observation deck. Swing over the edge on the A'Dam lookout for a 360 degree view of the city. Enjoy a lavish lunch or cocktail in the sky bar and explore the interactive exhibition. Book your tickets here.
2. Anne Frank Huis
The Anne Frank House at Prinsengracht 263 in Amsterdam is where she lived in hiding with her family for more than two years during World War II. It was here that she wrote her world famous diary. The Anne Frank House originally opened on 3 May 1960 to visitors keen to experience the diary location at first-hand. Over the last years visitor numbers reached over 1.25 million a year. Purchase your tickets here.
3. Explore Amsterdam by bike
Amsterdam has a large network of cycle tracks around its canals and gable houses, making it renowned as a bicycle city. Try out the popular cycling route through Rijksmuseum's internal bike path, which runs past its main entrance towards Amsterdam's Museumplein (Museum Quarter).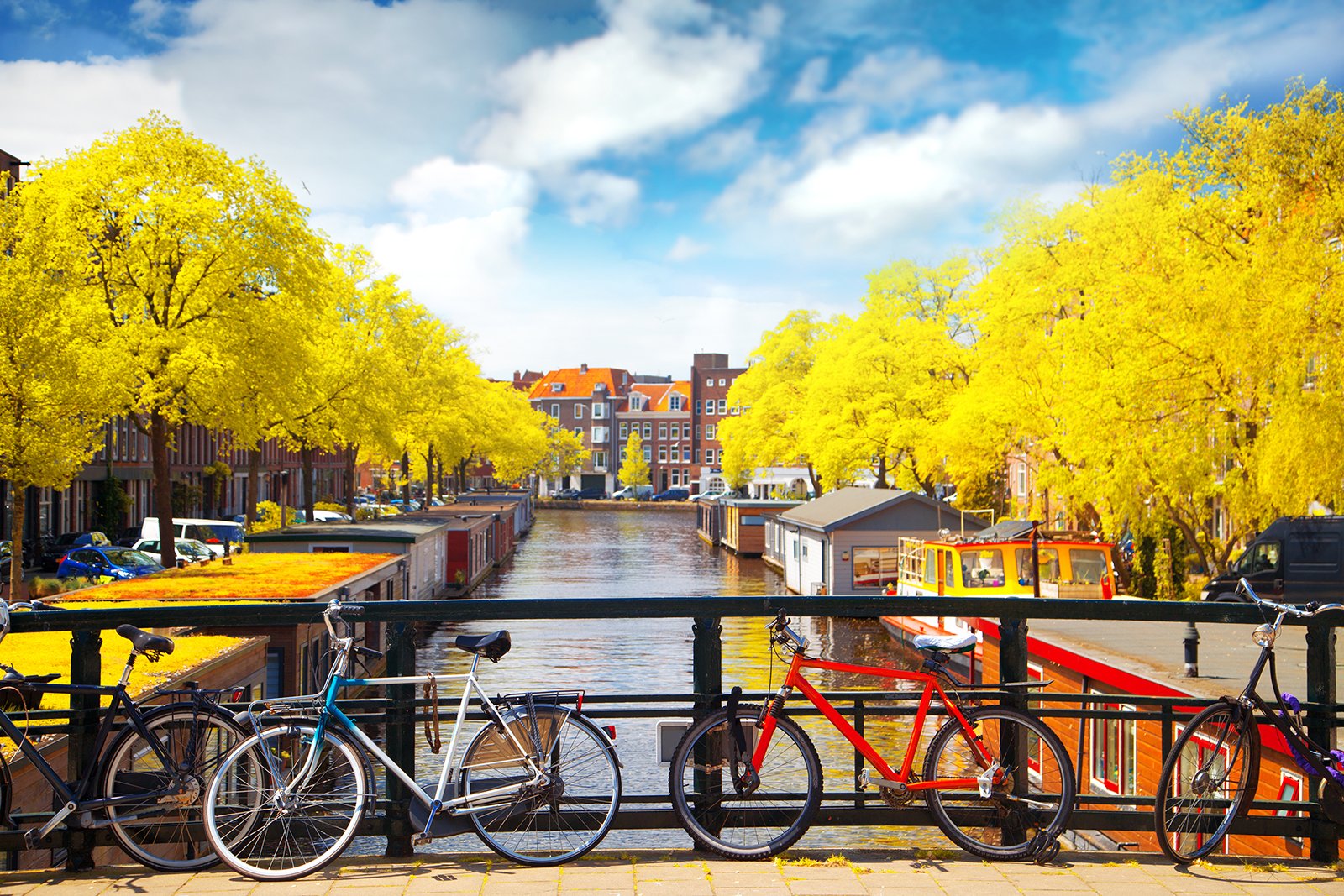 4. The Heineken Experience
Discover the story of the world's most famous beer via the Heineken Experience, located in the original Heineken Brewery. Gerard Adriaan Heineken bought this building back in 1863, when it was called 'De Hooiberg' brewery.
The Heineken Experience allows you to learn about Heineken's® heritage, brewing process, innovations, sponsorships and what it takes to serve a star in a 1.5 hour self-guided tour. Purchase your tickets here.
5. Van Gogh Museum
Discover the world's largest collection of Van Gogh's artwork in the Van Gogh Museum. In 2017, the museum had 2.3 million visitors, and was the most visited museum in the Netherlands, and the 23rd most visited art museum in the world. In 2019, the Van Gogh Museum launched the Meet Vincent Van Gogh Experience, a technology-driven "immersive exhibition" on Van Gogh's life and works, which has toured globally.
6. Tour the Canals
Explore the 17th century waterways via Amsterdam's unique landscape made up of over 165 serene canals. Cruise down the canals and enjoy views of Amsterdam's historical buildings and homes.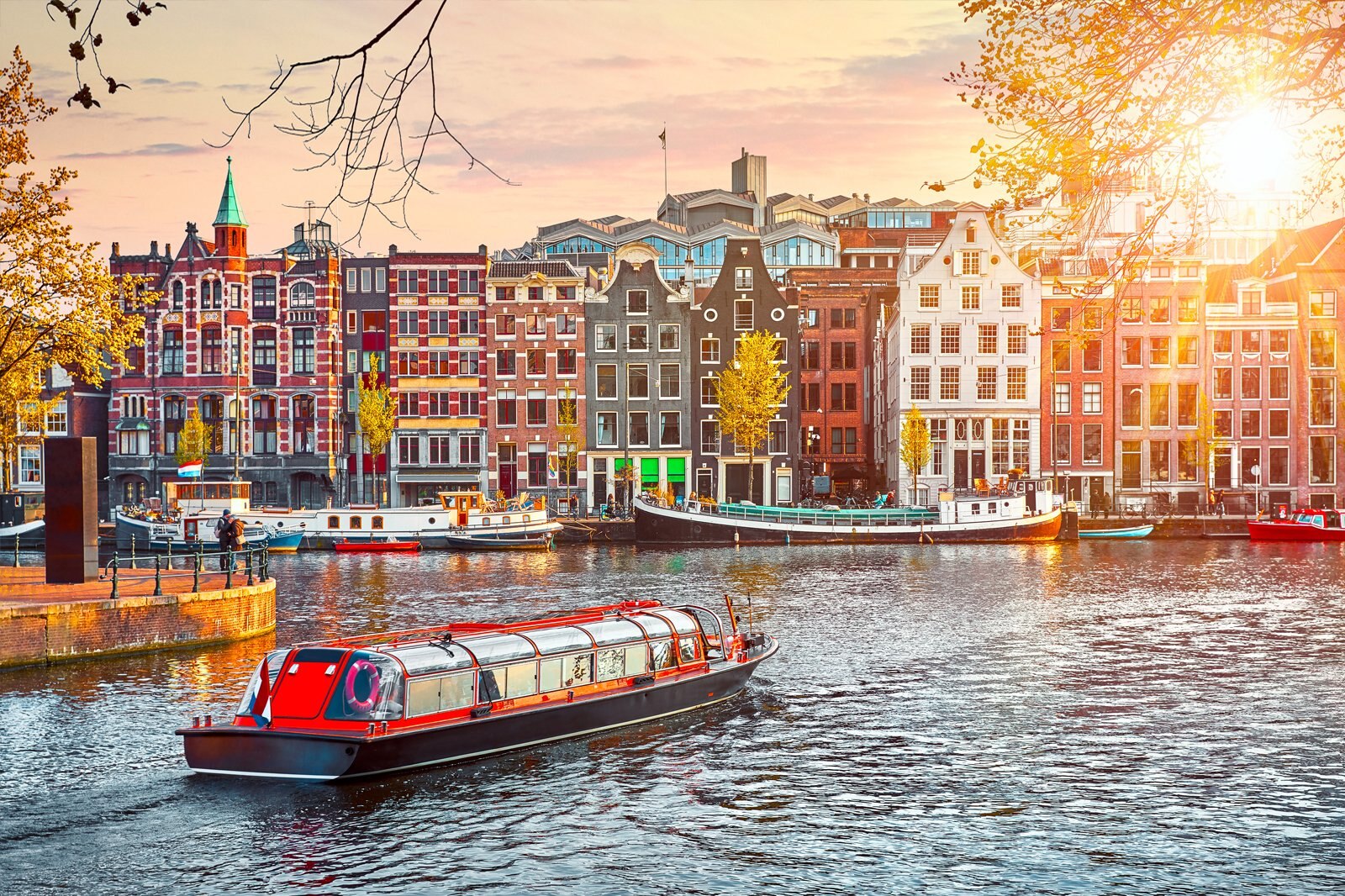 7. Have your Photo taken on the I Amsterdam Letters
These huge letters have become a city icon and one of the most sought-after photo opportunities. These letters move around the city to draw tourists to lesser-known neighbourhoods. You will find a permanent set at Schiphol Airport, outside Arrivals 1. Be sure to take a snap and share the photo online using #ESPC20.
8. Visit Beatrixpark
Beatrixpark is a local park dating back to the 1930's located behind the ESPC20 venue – RAI Congress Centre. The Beatrix Park is one of the oldest modern city parks in Amsterdam. It contains a medical herb garden, chestnut trees, a honorary plateau, the Wet Valley ands stunning statues.
9. Rijksmuseum
The Rijksmuseum was founded in The Hague on 19 November 1798 and moved to Amsterdam in 1808, where it was first located in the Royal Palace and later in the Trippenhuis. The museum has on display 8,000 objects of art and history, from their total collection of 1 million objects from the years 1200–2000, among which are some masterpieces by Rembrandt, Frans Hals, and Johannes Vermeer. The museum also has a small Asian collection, which is on display in the Asian pavilion.
10. Snack at Foodhallen
Foodhallen is an indoor food hall in Amsterdam Oud-West, where you can enjoy authentic cuisines from all over the world. There are over 30 different food stalls for you to try. Must-haves include: Viet View's fresh spring rolls, De Ballenbar's bitterballen (Dutch meatballs), Poffertjes (tiny pancakes powdered in sugar and butter) and Parisian treats at Petit Gâteau.