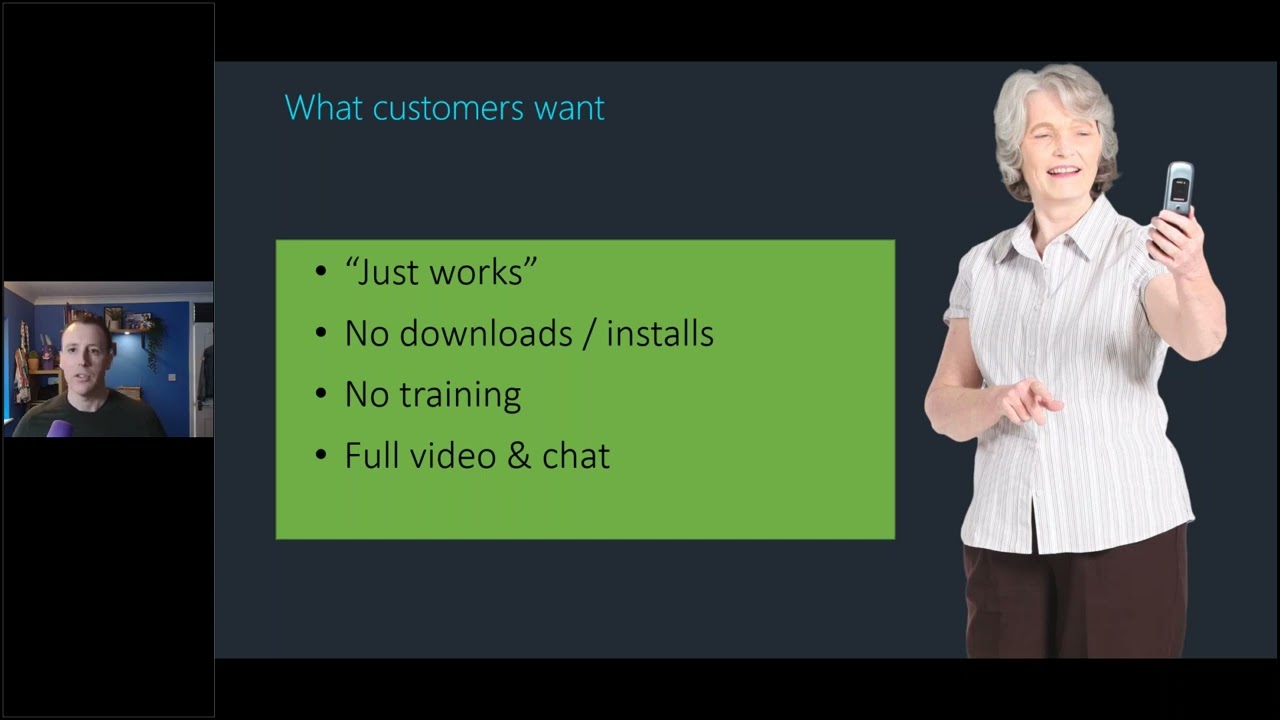 Webinars
Join Tom Morgan, MVP, from the United Kingdom for this webianr recording and learn about using Azure Communication Services with Microsoft Teams and what you can do with them.
Azure Communication Services (ACS) is changing how developers think about working with previously complicated domains such as voice, video, desktop sharing, multi-party meetings, SMS, media manipulation and more.
For organisations which have already deployed Microsoft Teams, ACS can light up some scenarios which weren't previously possible, such as embedding capabilities in 3rd party line of business applications, or providing branded customer video portals.
Join Microsoft MVP Tom Morgan for an introductory tour of this exciting new world which is still evolving and growing. We'll cover some examples of what's possible with demos and sample code in Azure.