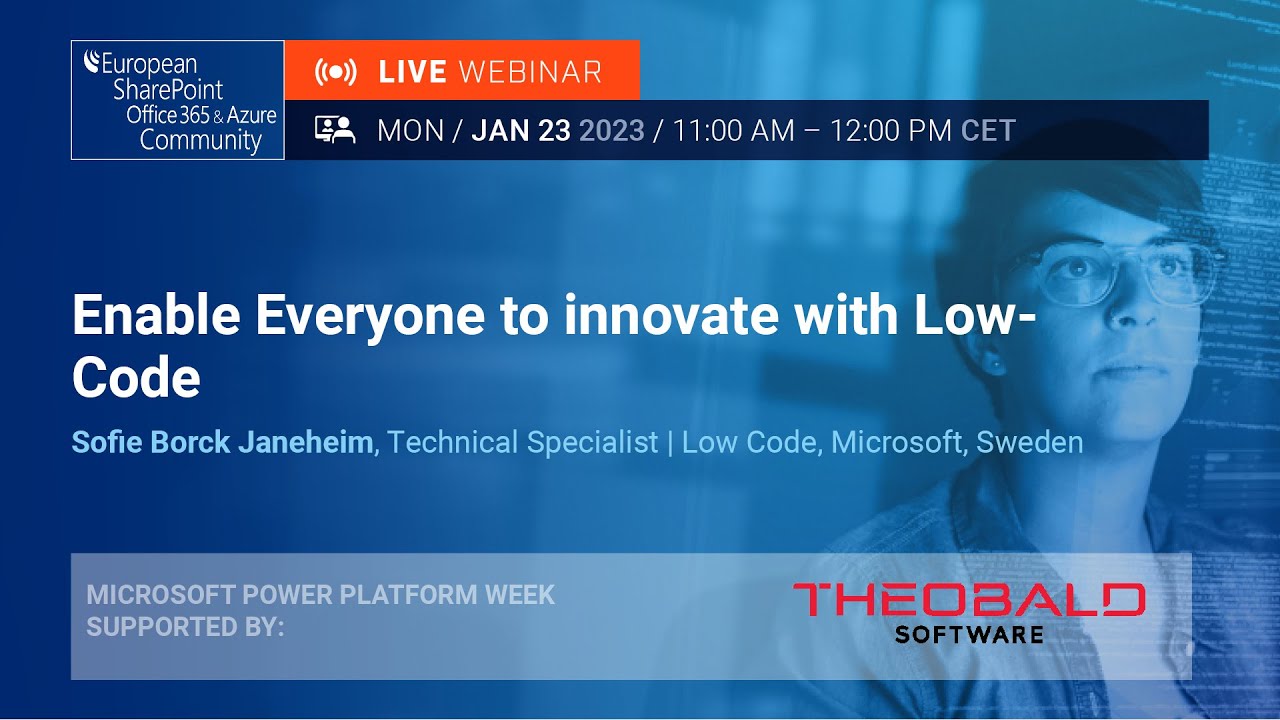 Webinars
Low-code tools like the Microsoft Power Platform enable every person in every role – from business users, IT professionals, citizen developer and professional developers – to collaborate on solutions and accelerate innovation across the organization.
In this webinar we will look at what it is, why it is relevant, and why every organization should establish a low code strategy with fusion team development.
Watch this webinar recording where Sofie Borck Janeheim takes you through how you can innovate using Microsoft Power Platform low-code developer tools.