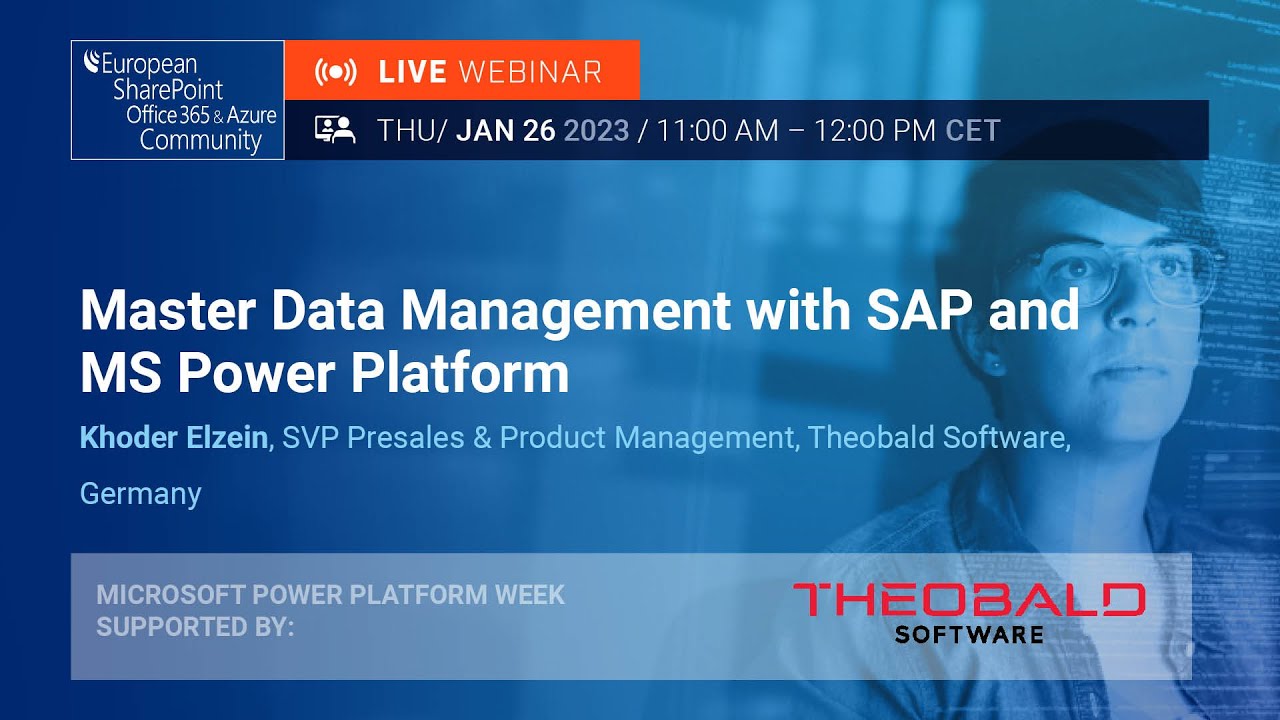 Webinars
In this webinar session, Khoder Elzein (Theobald Software) discusses:
An overview of Theobald software and its solution portfolio.
Process Integration, specifically YunIO – what it is and why you should use it.
The product architecture of YunIO.
How YunIO integrates with SAP (S/4HANA and ERP)
A live demo of SAP Master Data Management
Your next steps
Watch this full webinar recording where Khoder takes you through a demo on the integration of Theobald Software's process integration tool, YunIO, with SAP (S/4HANA and ERP).