Are you using modern team sites or communication sites in SharePoint online? Then there are some good news for you when it comes to changing the look on them. Some of the news are easy to change in the UI and others you must use PnP Powershell to enable.
Change the theme on a modern site
There is a new setting called "Change the look" on the wheel menu.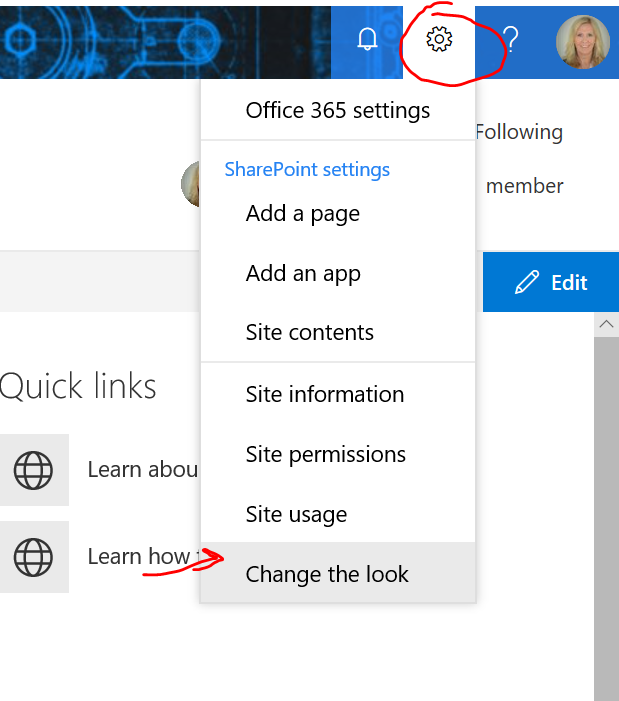 This will open a pane where you can choose what theme you want for your site. If you don't see a list of different themes, then the tenant Administrator might have prevented users from changing themes. Read more here. Select a theme: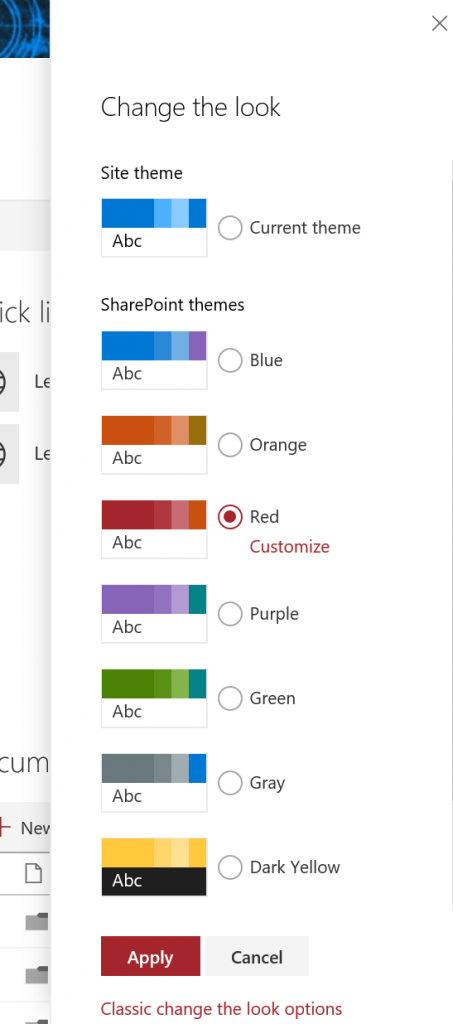 When you select the theme a new link "Customize" will appear that let's you do further customizations. The "Header emphasis" controls the background color of the site header. Default it is set to "None":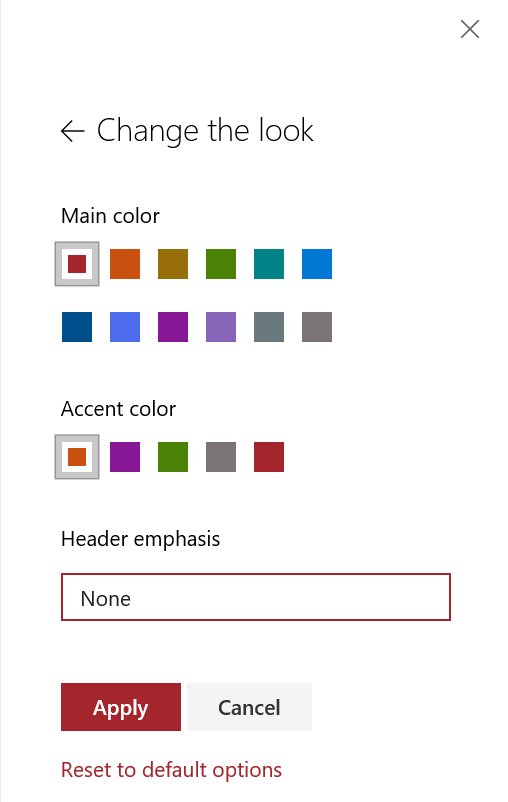 Change the header of a site
Here are screen shots of how the different header emphasis looks like:
Neutral

Soft

Strong


Change the look on a hub site
If you have a hub site then you can change the theme and all the connected sites will inherit the same theme.
Change the look on a classic site
You have the same option "Change the look" on classic sites, but then you come to this old familiar page: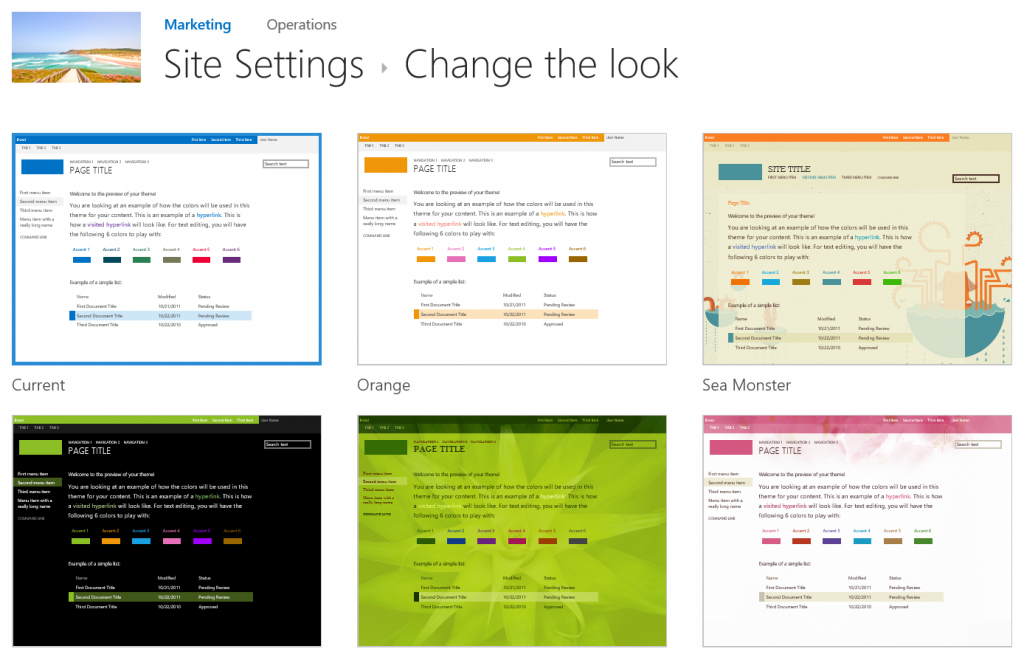 Mega Menu – is it coming or just a rumour??
This is something that I have read about but not been able to activate on my sites. Not sure it has been released yet, or if it's just a rumour… Or I just don't know how to enable it 🙂 Anyway, when you enable levels in the navigation then you get that "fly-out" effect, which is annoying because if you click outside it the menu disappears:

I would like to use the mega menu instead to make the menu larger, more informative and easier to use. Now there's supposed to be a PnP cmdlet (you cannot do this in the UI) called MegaMenuEnabled that you can set to True or False, that should control if you want to enable or disable a mega menu. But when I run that in PnP PowerShell I get the following error "The property 'MegaMenuEnabled' cannot be found on this object. Verify that the property exists and can be set":
No luck finding it on this command either:
Get-Command -Module *PnP*
Guess I have to be patient, not my strongest side though! I will update this post after Microsoft Ignite, maybe that is something that will be launched there! Exciting!
Cheers!
About the Author:
I have worked with SharePoint through versions 2003, 2007, 2010, 2013 and the last years also with Office 365 which I just love working with. And I have certified on 2007 and 2010, the latest one was MCTS on 2010 SharePoint Configuration.
In 2017 I launched a podcast, WitGirls Podcast, in which I talk SharePoint and Office 365 and related topics. I run it together with a collegue, and we hope you want to listen and subscribe to our podcast! Read more about the podcast on our website and you find us on SoundCloud or iTunes
Reference:
Rasmussen, L. (2018). Easy ways to change the look in SharePoint online | SharePointBabe. [online] Available at: http://sharepointbabe.com/2018/09/10/easy-ways-to-change-the-look-in-sharepoint-online/ [Accessed 7 Nov. 2018].