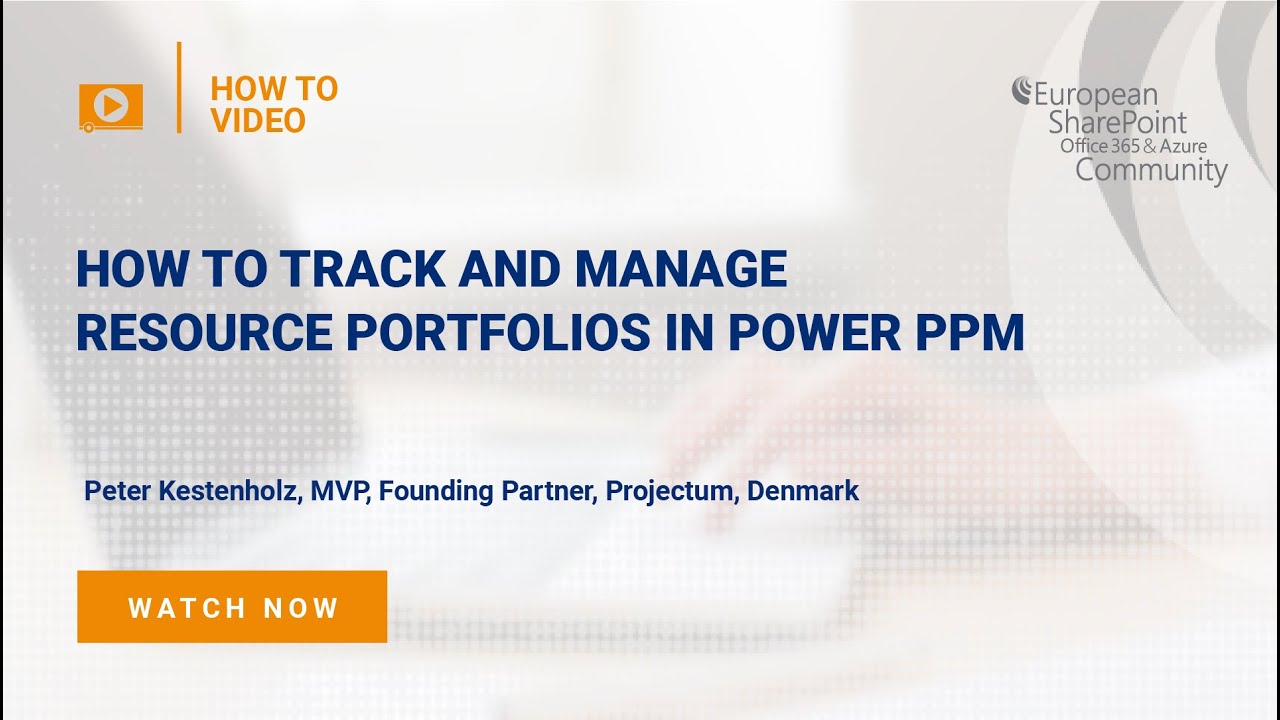 How Tos
Watch this 'How-To' video and learn how to track and manage portfolios in Power PPM.
Today, organizations are struggling to balance the agile way of working with staying in control of what's happening. The "way of working" has become a competitive advantage forcing companies to align work management tools to the chosen processes. With Microsoft Power Platform, organisations have the freedom to, without code, design and create critical business applications. Organisations can use these business applications to help them modernise and streamline the work management experience.
This short 'How-To' video will showcase how Power Apps, with added PCF components, can make tracking and managing portfolios in Power Platform easy.